Joanne Colely
Self Portrait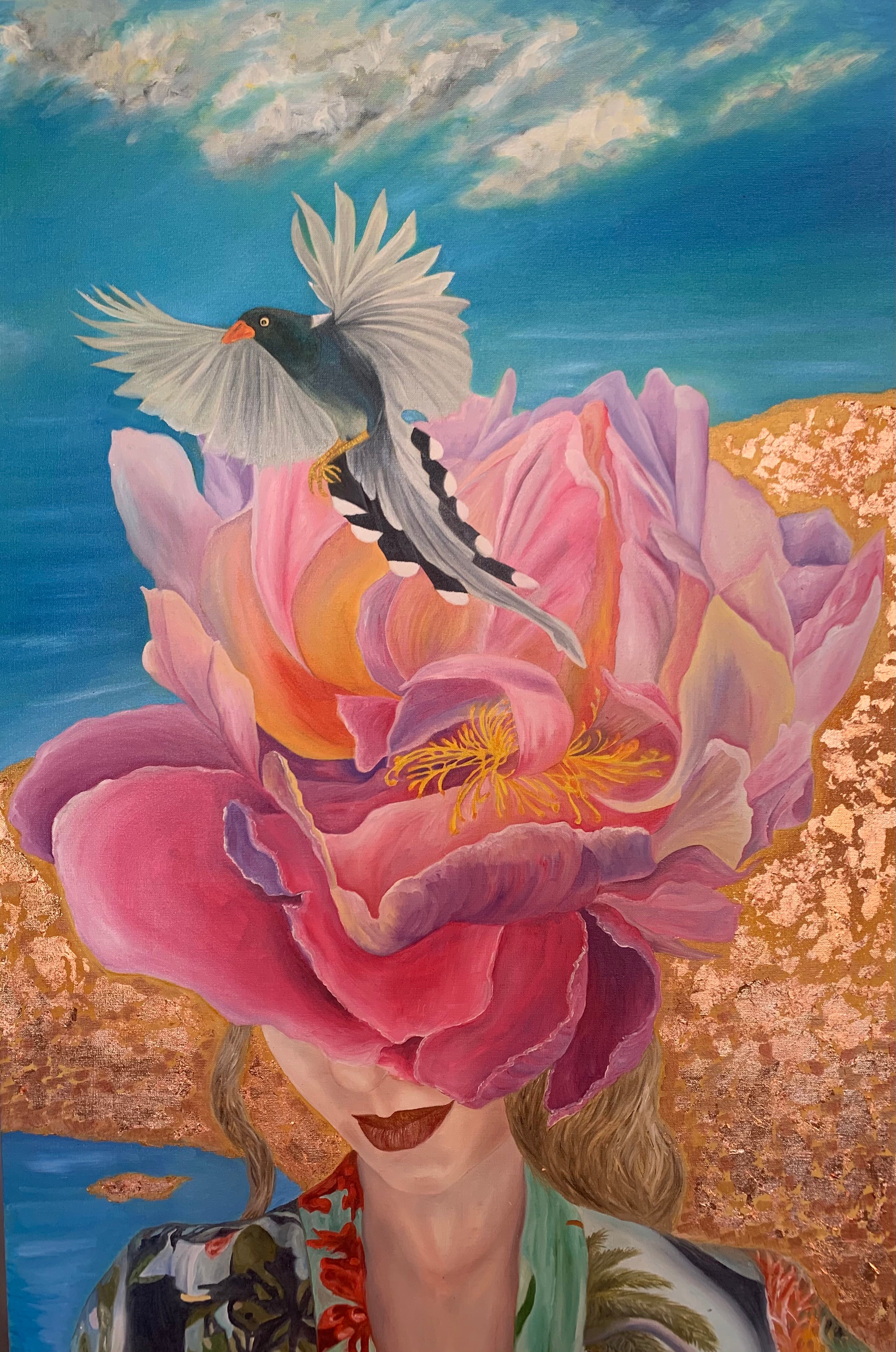 Description
Media:
Oil and acrylic mixed media.

Size:
600 x 910

Description:
Spiritual meaning of birds, just like a bird totem, is one of elevation, enlightenment, hope, and wisdom. ... Like the powerful Egyptian deity, the spiritual meaning of birds flying is of peace, change, and freedom. In other words, they symbolize a transformation of some sort in the coming days.
Pink flowers have also grown to be a symbol of love, though some other meanings include
happiness, gentleness and femininity.
While wearing a kimono by fashion designer Mauricio Alpizar, this portrait encompasses me looking forward, onward and upward surrounded in a beautiful golden light hoping to inspire and uplift others.